Environmental & Air Pollution Control Solutions
ServoTech Industries, Since inception has been a leader in design and manufacturing of gas cleaning, exhaust and stack emissions reduction and control systems for applications including power plants, industrial, chemical, refineries , generators, stationary large engines, cars, and trucks.
ServoTech Industries and its affiliate Ameriair Industries offer products and components for emissions control and abetment systems (De-NOx, De-SOx, PM) enabling various industries and applications meeting their regulatory emissions standards.
ServoTech advanced electronics technology provides remote monitoring of plants emissions control systems and fenceline monitoring to ensure regulatory compliance and low cost maintenance programs.

Together with Ameriair Industries, ServoTech offers the following products for a complete turnkey solution to reduce NOx, SOx, PM (Particulate Maters), acids, CO, and hazardous hydrocarbons such as benzene for gas flow over 1,000,000 CFM.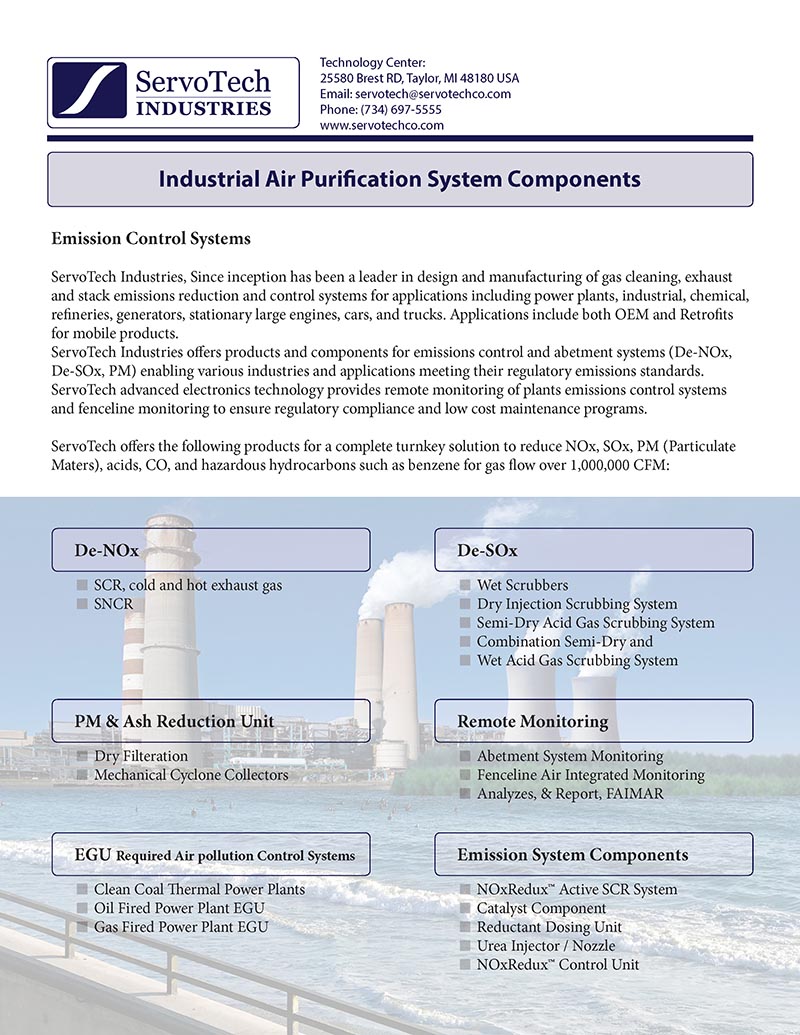 ServoTech Emission Control System